Dear PSAA Central Florida Chapter Members, Family and Friends,
Your chapter leadership would like to thank all of you for the support you have shown our chapter, especially over the last 12 months as we continue to work through this pandemic. With all of the challenges we have faced with shutdowns and limitations, know that your leadership has never stopped working for you with the anticipation of life getting back to normal. At the beginning of the 2020-2021 fiscal year, President Dawson C. Wright IV established a focus group, made up of Secretary Lindsey Manning, Marketing Chair and Trustee Amanda Kliegl, and Vice President Jodi Lupp, with a goal to create, develop and execute actions while keeping in mind feedback from regular board meeting and member feedback that would help us approach and attack some of the challenges that our chapter would face that year. The successes that came from those focused meetings helped pave the way for many of the initiatives and projects discussed today. With that in mind, we would like to share many of the accomplishments, initiatives and efforts that we have been a part of and also things that we have offered our chapter during 2020.
Fiscal and Member Management
One area that we felt needed a look at is how we are managing our accounts. Although we have been very strong in this area, we felt there are three areas that needed revisiting: planning, visibility and flexibility. For planning, our Treasurer, Helen Adler, created two budgets that clearly presented how we would manage the chapter on minimal resources and how that would compare to normal operations without pandemic limitations. This allowed us to quickly adapt to the changing situations and regulations without skipping a beat. We have been utilizing online resources through Google to create more visibility to the rest of the board members on management of funds and also membership status updates championed by Lindsey Manning. This opened the door to quickly execute chapter initiatives without the lag of older technology. One of those initiatives was more personalized communication with our membership which was championed by Membership Chair and Trustee Frank Raike. We also looked at other more recent technology of accepting and processing payments (ex. Zelle, etc.) that would help increase our revenue toward fundraising efforts and for member events. Providing this flexibility would give our community not only more options for fund transfers they feel most comfortable with, but open the door for more efficient ways to hold events. Finally, we offered to our members the opportunity to sign up for a two-year membership that extends through the 2021-2022 fiscal year. This would still help support our chapter, our local students, our membership and our community while lessening a financial burden on our members. We are also reviewing a proposed membership model for the 2022-2023 fiscal year that our chapter has been instrumental in developing with our parent organization. We will keep you posted on new developments as they are released.
Fundraising and Scholarship
Without support from our membership, fundraising for our scholarship program and community initiatives would cease to exist. Our chapter was not prepared for what a pandemic would do to these programs, but it did give us an opportunity to look at new ways to generate revenue and try new ideas out. We did develop and execute fantasy sports polls that raised some funds for our scholarship program, so thank you to all who participated. It did put in perspective a larger need to develop an endowment that would limit support to our local students. During 2020, Immediate Past President Katie Bartoo, Amanda, Dawson and Jodi began researching what it would take to create a scholarship endowment. Dawson has been in close discussions with Penn State and other local chapters on the viability of such an effort, and Amanda has been researching potential sponsors for such a program. It was determined that in order for us to continue supporting students here, it is essential to establish a scholarship endowment. To do so, our chapter will need to raise $50k, which many leaders believe can be done but would require additional fundraisers like a chapter golf tournament. If we succeed, we will be able to receive additional from the Board of Trustees, which we believe will open the door to support more local students and expand our ability to help other charitable initiatives like THON. We will need everyone's help to succeed, so look for announcements coming in the next fiscal year.
Marketing and Communications
Communicating with our members effectively is definitely a challenge that we as a chapter have been trying to spearhead. In this, we have taken many strides on also offering benefits to members using our e-marketing avenues. Our first step was to revamp and update our website. We are excited to have Paul Mueller join our marketing team to help support our website needs. Working closely together with Dawson and Amanda, we were able to successfully update our site including the Home and About pages, updated posts and calendar. Dawson and Paul were also able to negotiate the terms with our hosting company to ensure the security of our site for our site visitors while maintaining the functionality we have come to enjoy and keeping the costs consistent and affordable. Amanda and Paul are also looking at adding a job bank to the site, which will be offered as a membership perk in the future.
Social media has also taken a huge step forward with the efforts of our marketing committee. Our chapter has added LinkedIn to our portfolio of social media presence, which we hope will allow our professional network to expand within our group and provide greater career opportunities for our connected members. Amanda has reinstated our Instagram account and ensured that any chapter and PSU events were made available to you via our site. She also created a new Facebook page (separate from the Facebook group yet serves as the parent to the group) which will expand our visibility and adhere to PSAA recommendations. Add the polls that are posted from time-to-time for member feedback, and social media has become a strength of our communication that every member should take advantage of.
Our marketing team, in collaboration with our Fundraising and Membership committees, are developing our "Membership Discount" program. This combines current and future relationships we have or will have for advertising both locally and in State College with getting discounts for you, our members. Originally, we looked at discount cards, but we have pivoted to more of an online member model due to the cost and our risk analysis of the original model. We will continue to build on this project into the next fiscal year. We hope that building these relationships with businesses, especially those tied to Penn Staters, we will be able to build upon our fundraising efforts, especially for a chapter scholarship endowment.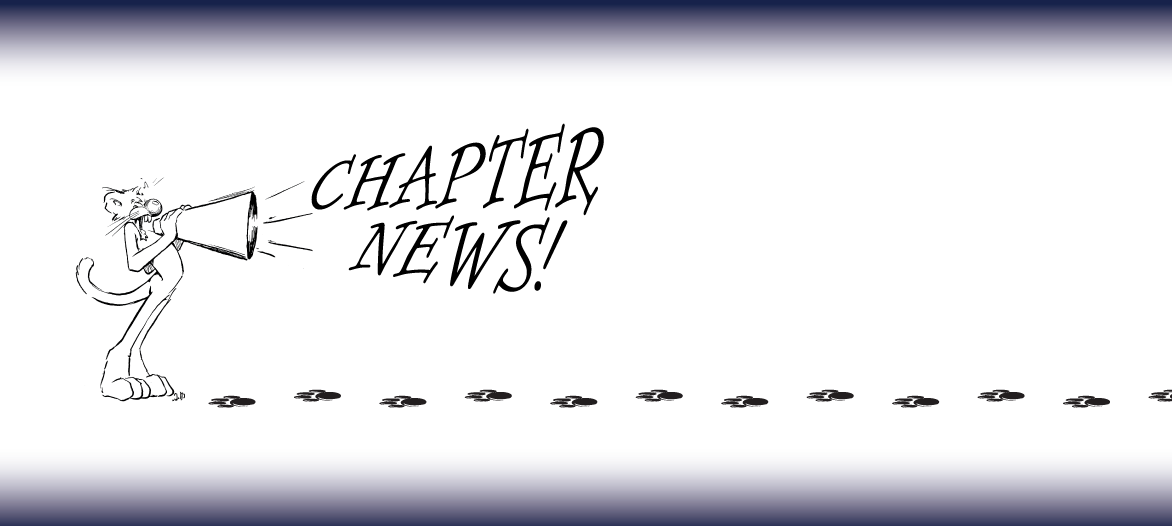 Events
We believe that one of the larger challenges we faced was how to put on safe events given the pandemic and limitations while adhering to government and Penn State guidelines. No doubt we had to be creative in how we did this. Luckily, we had our Events Chair, Laurie Farkas, and Shannon McCully on our team to not only come up with some great ideas but champion the events we put on. It became evident that most of our events would have to be virtual, which would adhere to the guidelines. Dawson worked with local chapters including Tampa, Daytona, Tri-County/The Village, Space Coast and Suncoast to connect and build on these virtual events, which gave opportunities for Penn Staters to connect safely. Although we did have to cancel some of the events, it is important to know what our team offered to our membership in 2020.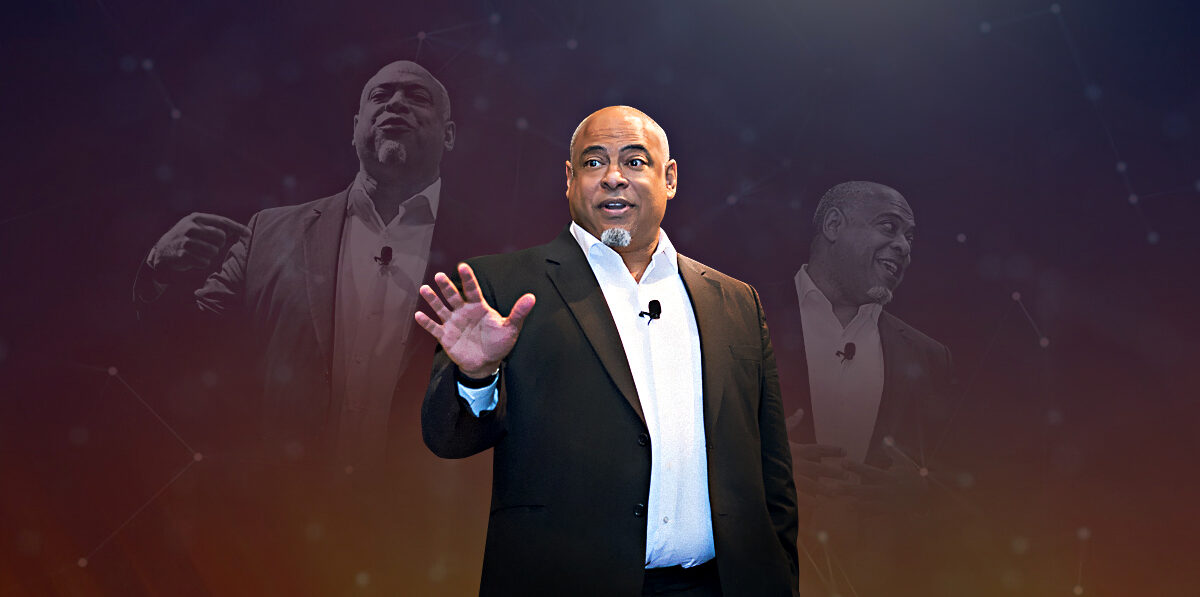 Painting with a Twist (Thanks to VP Jodi Lupp) – Early 2020
Virtual Wine Tasting Event w/ In Good Taste Wines – Summer 2020
Virtual Trivia Game Night (w/ 5 surrounding chapters) – Summer 2020
Two Virtual Football Watch Parties (w/ 5 surrounding chapters) – Fall 2020
Virtual Homecoming – Chapter Participation via Video – Fall 2020
Participated in Virtual Pumpkin Contest ran by Tampa Chapter – Fall 2020
Virtual Guest Speaker Event – Former PSU FB player and motivational speaker Lee Rubin – Fall 2020
Virtual Guest Speaker Event – Jay Paterno on new book launch – Hosted by Southeast regional Penn State Alumni Chapters – Fall 2020
Planned In-Person Watch Party with a holiday theme at Alehouse – Fall 2020
Reserved space for those who chose to watch football games in-person while adhering to guidelines of PSAA and maintaining the relationship with the Ale House – Fall 2020 (Thank you Trustees Jeff "Doc" Ecker and Frank Raike for supporting this and ensuring that guidelines were followed.)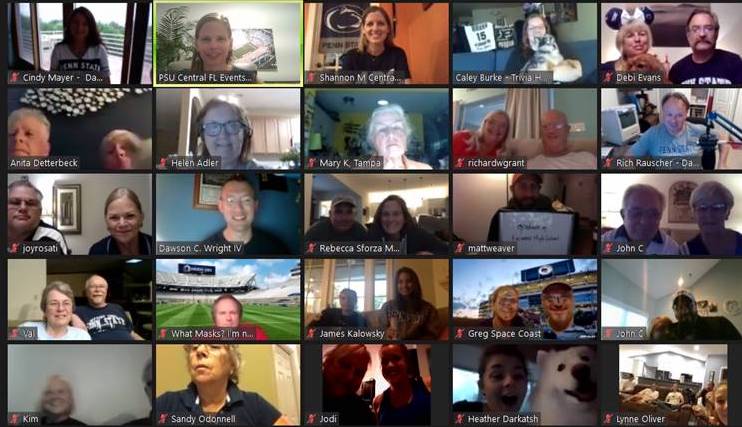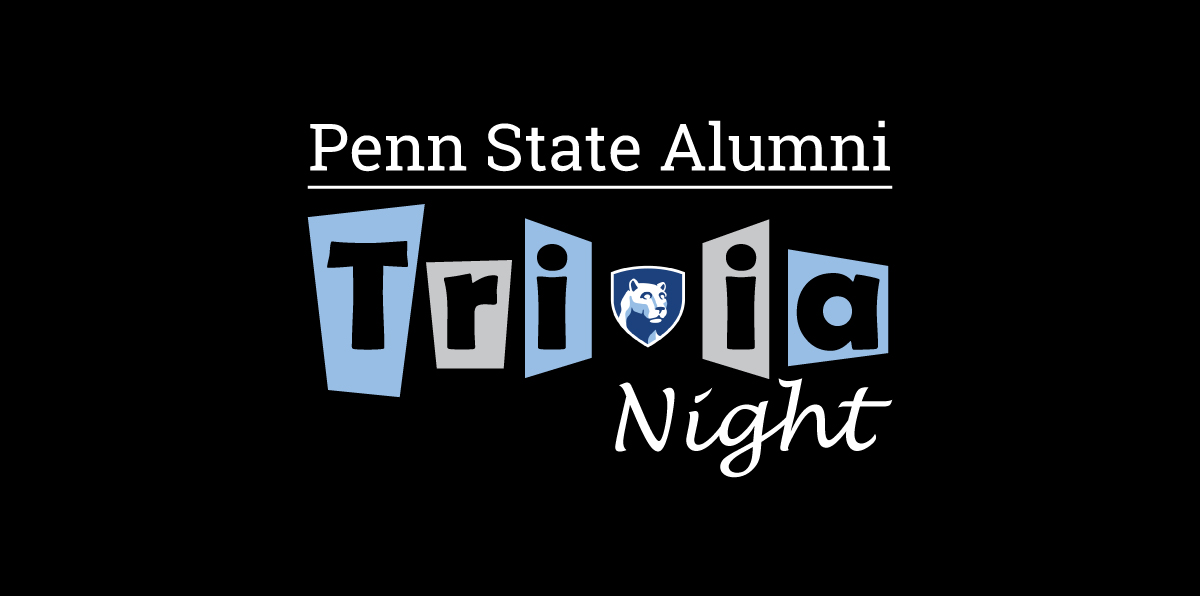 Our Events committee also started an "event backlog" for in person event ideas post-COVID in order to hit the ground running when conditions change. This committee and the supporters of the events should be commended for all of their hard work and time spent bringing these events to you. We cannot wait to see what great things will come in 2021-2022.
In Closing
As difficult as things were in 2020, it could have been very easy to throw in the towel. Many chapters did do so and decided to instead just look ahead to the end of the pandemic. NOT YOUR CHAPTER! We felt that it was an opportunity to better our chapter and build for the future while still offering options to connect Penn Staters. Afterall, that's what we are here to do. We hope that in the next fiscal year, our chapter will bring you great things. We hope that you, our Penn State family, will support us and join our efforts as we bring the "Roar Back to Central Florida".
For the Glory!
PSAA, Central Florida Chapter Board of Directors