The Nittany Golf Classic
Below, you can learn about the history of our event or check out the list of current and past golf events. You can also register for our upcoming tournament on our sidebar. We look forward to having you be a part of history and help our local Penn Staters. For the Glory!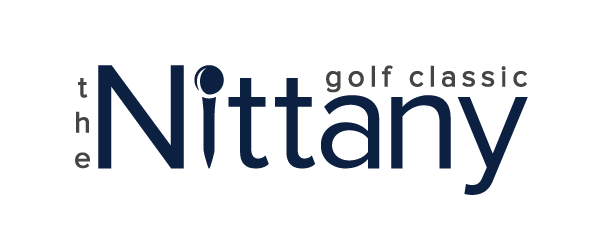 History of Our Event
The inaugural golf tournament will be held on Saturday, January 29, 2022 at Rio Pinar Country Club. Click on the tabs to learn about the history of our event.
The mission of the Penn State Alumni Association is to connect alumni to the University and to each other, to provide valued services to members, and to support the University's mission of teaching, research, and service. In this mission, we are constantly looking for ways we can support, interact, network and provide fellowship to our alumni, families, friends and our students. From the Central Florida Chapter's inception in 1996, our leaders have worked hard to carry out this mission. We put together events that bring a little bit of Happy Valley to central Florida while finding ways to serve those within our community. Understanding the financial hardships that can come from being an out-of-state student, our chapter developed a scholarship program to reduce the burden on our local Penn State undergraduates who attend on of the 20+ campuses. With many of the challenges we have faced during the 2020 calendar year, it became evident that our approach to supporting our students through our scholarship program needed to change. To ensure that we will continue to support local Penn State students well into the future, we needed to establish a scholarship endowment that we can contribute to which would help us create the strong financial foundation moving forward.
The Central Florida Chapter evaluated how we can make sure we meet the requirements for the scholarship endowment. In order for us to establish it, we need to raise $50,000 within five years of signing onto the commitment in order to make this happen. If we meet this commitment, our trustees would also contribute to the endowment giving our chapter what we need to offer the scholarship in the future. Chapter leaders knew that it would take more than just our football watch party raffles to reach our goal, so we began evaluating what events could gain financial support while also including fellowship, networking and other social interaction. With Central Florida consistently ranked as one of the top tourist destinations in the United States, if not the world, warm weather year-round and over 150 golf courses, it is a hot bed for residents and visitors to enjoy a relaxing day out on the course. Our chapter president, Dawson C. Wright IV ('02), understood the opportunity. With the support of many chapter leaders and members, our golf event was born.
Penn State has one of the most loyal fan bases and strongest alumni network on the planet. With chapters all over the world, it is very common to run into people of all backgrounds appareling the Nittany Lion logo and responding to the random "WE ARE". With over 2000 members of the Penn State Alumni Association within one hour of downtown Orlando, central Florida is becoming a Happy Valley between the Atlantic Ocean and Gulf of Mexico. This annual golf event will not only provide an enjoyable outdoor experience for many local alumni, family, friends and students, but it will offer an escape from the cold for our extended Nittany Lion family up north.
On Saturday, February 4, 2023, the Penn State Alumni Association, Central Florida Chapter will be holding its 2nd annual charity golf tournament which will benefit the chapter's scholarship endowment.
On Saturday, January 29, 2022, the Penn State Alumni Association, Central Florida Chapter will be holding its inaugural charity golf tournament which will benefit the chapter's scholarship endowment.