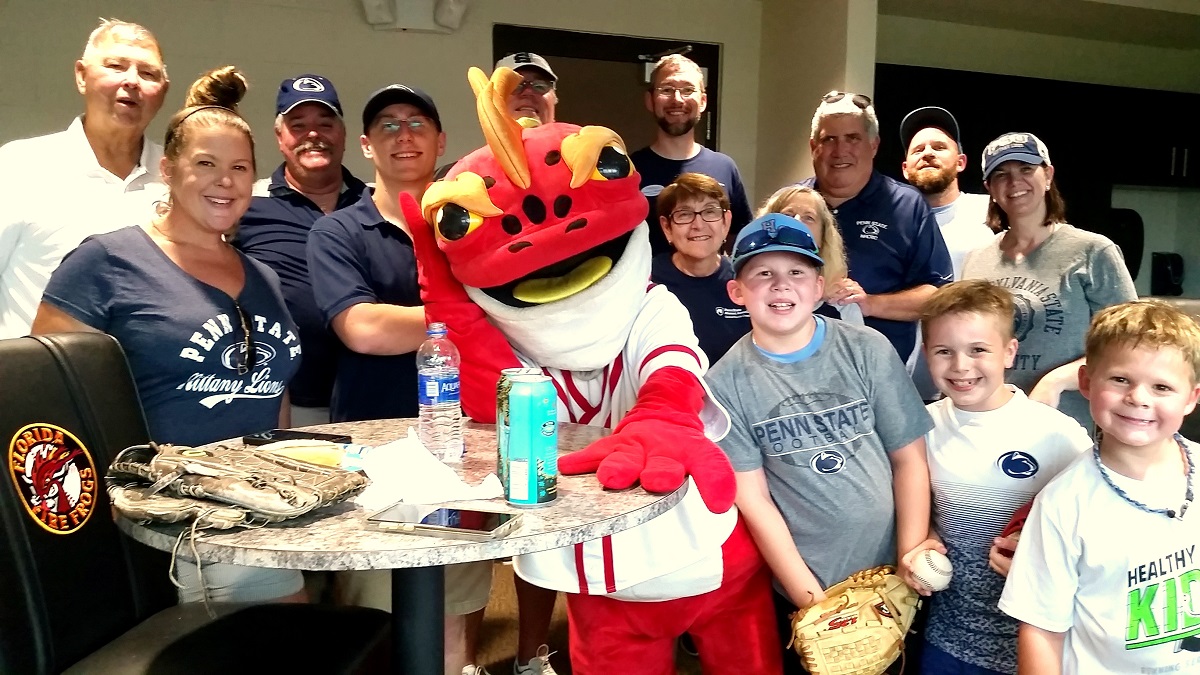 Exciting news! As of July 2022, alumni groups and the Alumni Association moved to a single dues approach for membership. This means less confusion for alumni and friends about which group they have joined because when you join the Alumni Association, you will automatically become a member of your local chapter. If you travel regularly or spend your year in two different areas, you will have the opportunity to receive information from multiple local chapters without paying additional dues. The new model will also allow us to expand the membership benefits that we are able to offer. Finally, since our chapter will no longer have to spend time and energy collecting dues, we will be able to focus more time on engaging alumni and friends in our area. To join our group, become a member of the Alumni Association by visiting
alumni.psu.edu/membership
.
Frequently Asked Questions
Want to learn more? Here are just a few questions that prospective members ask prior to joining our group. You may also contact us with your questions or join us for one of our events.
Who can become a member?
You! We welcome all alumni and friends of Penn State to join our group.
Who does my membership extend to?
There are several types of memberships available including individual and joint options.
How much does it cost to be a Chapter member?
Membership to the parent PSAA automatically enables your ability to be a member of one or more chapters. The cost depends on the type and duration of the membership you have with PSAA.
How often do I have to pay dues?
If you join as a lifetime member, you only pay once! There are options for annual memberships including additional option for an automatic renewal and multi-year.
Do I have to be a member of the Penn State Alumni Association to join the Chapter?
Yes as being a member of PSAA automatically gives you the option to be a member of a chapter. Without the Association and support of its members, we would not exist. Memberships are affordable and also comes with a variety of
benefits
. Members of the Association are also eligible to hold positions on the Chapter's Board of Directors. To join the Penn State Alumni Association or to renew your membership, please visit their website at
http://alumni.psu.edu/membership
or call 800-548-LION (5466).
When can I join?
Anytime! Renewals of membership are typically done around the month and day when the membership was established.
Where can I join or renew my membership?
You can join and renew through PSAA. Please visit https://alumni.psu.edu for more information or to log into your account.