Football Watch Party Info
We invite you to join us and other central Florida Penn Staters at our chapter's football viewing location home at Duffy's Sports Grill in Altamonte Springs (see below) to watch your Nittany Lions during the 2022 football season. We will offer the sounds for each game, a sound system to hear your favorite stadium anthems and Penn State fight songs, some great food and beverage options and deals, and raffles items for our scholarship program. For those who want an outdoor option, Duffy's does offer an outdoor patio with umbrellas where you can enjoy the outdoors while watching the game.Come out and join other fellow Penn Staters as we cheer our Alma Mater to victory, support our chapter and our local Penn Staters through our scholarship fund. WE ARE…PENN STATE!
Our chapter will also be hosting satellite watch parties for select games for 2022. Please RSVP so that we can give you the best experience possible. Here are the two locations:
Saturday, October 22, 2022 vs. Minnesota (Homecoming/White Out): Walk-On's Sports Bistreaux, 3177 Black Lake Road, Kissimmee, FL 34747
Saturday, November 5 at Indiana: Miller's Ale House, 6141 S Semoran Blvd, Orlando, FL 32822
If there are locations or venues that you would like us to consider, please send us your suggestions. If your suggestion is selected, please help us by volunteering to help with operations.
Finally, we ask that you or anyone in your party to please use good judgment if you are feeling ill. Whether it is coronavirus, influenza, stomach bugs or any other contagious illness, we want to help protect those Penn Staters, family, friends or guest who may be vulnerable. If we all do our part, expect that our gatherings will bring the roar to central Florida!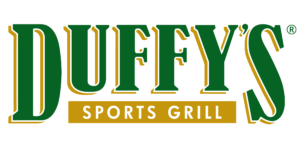 About Our Watch Party Home – Duffy's Sports Grill (Altamonte Springs)
Located at 525 E. Altamonte Drive, Altamonte Springs, FL 32701 just 10 miles north of downtown Orlando just off of the I-4 exit 92, Duffy's is within about 30-40 minutes of most people throughout the Orlando-metro area. Decorated with football helmets and memorabilia throughout, it truly is a fantastic location to watch any sporting event. Our room is sectioned off for our Penn State alumni, family, friends and fans alike and holds about 120 or so with plenty of space to move with a 360-degree view of the games. Duffy's menu also has quite a selection with some of the best burgers you will find anywhere.
They are also famous for their 2 for 1 drink special, and yes, that includes wide selection of beer, as well as some of the best burgers around. Expect world-class experience with raffles, great food and drinks, full sound of the game with Penn State fight songs and stadium anthems, and other fun surprises at the Central Florida Chapter's new home for Penn State Football Watch Parties, Duffy's in Altamonte Springs.