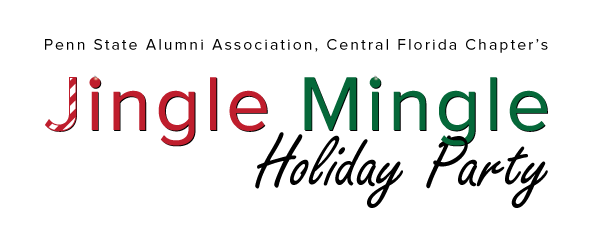 Unfortunately, this event has been canceled and no further transactions for this event will be accepted. Those who did complete a transaction will be contacted shortly with any refunds processed as needed. Thank you for supporting the PSAA, Central Florida Chapter.
On Saturday, December 3, 2022 beginning at 6:30pm, the Central Florida Chapter will be holding our annual Jingle Mingle holiday party to ring in the Christmas season. Join other chapter members, family and friends for an evening of great holiday food, drinks activities including a catered dinner. Admission to the party is $35 for adults (children tickets TBA). For more information, please click on the tabs below.
Deadline to RSVP is Sunday, November 27, 2022
Menu
Enjoy some of your holiday favorite foods in a buffet style setup. Here are the options included in your price.
House Salad
Turkey
Ham
Mashed Potatoes
Stuffing
Sweet Potato Casserole
Green Beans
Broccoli
Assorted Desserts
Drinks for the Adults
What's a holiday without having a festive drink?!. Each adult will receive one round of the normal 2-for-1 special on well drinks, house wine and domestic draft beer. For a little more holiday flavor, you can try one of the specialty drinks below for the special 2-for-1 price of $7 extra.
Cranberry Margarita
Peppermint Mudslide
Bourbon Eggnog
Activities and Events
We are currently putting together a list of activities and events that may include based on availability the following:
Live holiday music by Broadway Chamber Ensembles (violin/cello duet)
Holiday card decorating
Christmas movie (to be determined)
Photos with Santa Claus (waiting to hear back from the North Pole)
and more
A full list will be announced soon.
Our Private Venue
Our private venue will be decorated by the Duffy's staff with additional holiday accent pieces throughout the room. If anyone would like to contribute to helping us build a festive event, please contact us.
The Big Ten Championship?
Based on the feedback from many of you, we decided to have our holiday party on the same day as the Big Ten Championship. For many of us up north, watching some football is a tradition in many households with family and friends. Since the game will be televised at 8pm, we will be able to broadcast the game following the party. If Penn State lands in the Big Ten title game, we will make sure the game is shown on time with all of the in-game sounds you love.
Attire
We want everyone to be comfortable during our party. We encourage you to wear your holiday gear as if you would be enjoying the holidays with your family. So whatever your tradition is, even if it is in a pink bunny suit like "A Christmas Story" or a blinking Christmas light necklace, please make it part of our tradition.
For now, just bring your holiday cheer! We will be looking into some other charitable initiatives where we may request that you bring something with you. Please check back here for updates.
Questions?
If you have any questions about our event, please contact us by clicking on the button below. For the Glory!